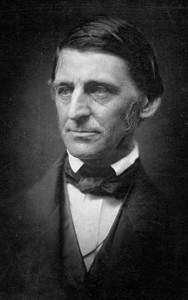 Can management training break habit patterns? Do they make the person or break the person?
Emerson, the great poet/philosopher once wrote
"…sow a thought, reap an act; sow and act, reap the habit; sow the habit, reap a character; sow a character, reap your destiny."
As you reflect upon this quote from Emerson you may wonder if he was the first to identify management training and was he the precursor to executive/business coaching as he shared how to use in maximizing leadership team skills and leadership team development. Is this not the "quid…pro" of team-building as we truly understand it in today's business world? No doubt this powerful thought by Emerson has most likely impressed most all of us and we have found it to be quite valid not only in the business setting but also our personal daily life experience. It seems to apply to most everything for example we may feel like were somewhat out of shape so we get a thought about regular exercise and with this thought we probably have a vision of where we would like to go. But in reality we go from the thought to in an action plan (such as going to the gym every morning at five o'clock) and almost immediately the habituation has begun, and over time it becomes part of our character so to speak, and eventually it culminates into our destiny– a healthy body, a beautiful physique, muscular form, etc. it almost becomes a "no-brainer" the obvious thing to do! The results can become quite outstanding and we're pleased in so many ways.
Ironically, our society is filled with millions of people who appear to follow the pattern of Emerson, however, they sure don't end up with the muscles or the physique or anything close to what they felt they were working toward. No doubt we observed this in the world of exercise, weight control, and many other places especially the business world. The plan of action that we have established really looks good on paper, it appears to get a good start, but the end results are often pitiful. How is this possible over and over again in thousands and thousands of different ways throughout our organization we find the replay of these events but culminates in an unsatisfactory manner. What's wrong?
Several years ago I read an interesting story about an entomologist Dr. Jean Henri Fabre who performed an experiment with processionary caterpillars who had the ability to travel behind each other in long uninterrupted pathways. Initially it would appear to be a real team effort and yet what appears to be absent is have they "left their brain at home", further neglecting the leadership component of team building and leadership development. We must always keep in mind that the ultimate goal of the team is individual team development which is incorporated into the action plan that delivers worthwhile results. In this pursuit, further experiments described caterpillars travel on the rim of the very large flower pot in such a way that the leader of the procession found selves so to speak nose to tail with the last caterpillar in the procession forming a very long uninterrupted circle. What was most interesting that the flower pot was filled with a fresh supply of food that was clearly visible to the caterpillars he was quite within their range or for they continued to progress in the processionary manner, seven days and seven nights until one by one they fell off the rim of the flower pot from exhaustion and starvation. As we might contemplate this story how many of us are very similar to the processionary caterpillars. Let's think about a few things for moment.
Initially most any one of us would quickly say that we are not liked processionary caterpillars because we are thinking and planning and accomplishing things. However, upon closer analysis we find that many people are "caught in a rut", following unsuccessful routines, habit patterns, or schedules that really don't lead too much accomplishment. They may look like they are fairly busy but in reality they are like processionary caterpillars more than anything else. In so many ways they almost feel that the allusion of success will eventually land in their lap or that they will passively arrive at a destination they call "success"!